Three Main Formats of Modern-day Cricket
The sport has evolved with the times, and today, we have three primary formats between which all the top cricket tournaments in the world and in India are played.
Test Matches
Test cricket is considered to be the highest benchmark of the sport, and was the first format to ever be introduced.
The name comes from the long and gruelling nature of the matches, which makes them a real "test" for players, both mentally and physically.
It involves two teams battling it out session-by-session over five long days and four innings, resulting in a real battle of resilience, grit, and determination.
Some of the top cricket tournaments in the world, like the Ashes and the Border-Gavaskar Trophy, are played using the Test format.
In 2012, the International Cricket Council (ICC) tried to reinvigorate Test cricket by allowing day/night matches.
As of the time of writing, only 12 teams have been conferred Test status: India, Australia, England, South Africa, New Zealand, Pakistan, Sri Lanka, West Indies, Bangladesh, Ireland, Afghanistan, and Zimbabwe.
One Day Internationals (ODIs)
The current ODI format as we know it today is a relatively late development, having started and prospered from the 1970s.
In this format, two teams lock horns, each with 50 overs (300 legal deliveries) to bat. An ODI typically lasts up to nine hours, given that it's an uninterrupted game.
The 12 Test-playing countries (that are also the ICC's permanent members) can also play ODI cricket.
Those 12 aside, eight other teams currently hold a 'Temporary ODI' status. These are Scotland, UAE, Nepal, Netherlands, USA, Papua New Guinea, Namibia, and Oman.
Some of the best cricket tournaments in the world are played in this format.
For comprehensive ODI records and stats, you can check out the official ESPNcricinfo website and other top-rated live cricket score sites and apps.
Twenty20 (T20I)
Twenty20 is the newest format of the sport, introduced by the England & Wales Cricket Board (ECB) back in 2003.
The two teams play 20 overs a side (120 legal deliveries), with each game typically lasting up to three hours (including the official 10-minute gap between innings).
This format has undoubtedly helped boost the sport's popularity and expand its reach worldwide. Some of the world's most popular cricket tournaments (for example, Vitality Blast T20, Pakistan Super League, Big Bash), along with domestic cricket leagues like the IPL, are played as Twenty20 matches.
You'll find some of the most varied cricket betting markets and seriously competitive cricket betting odds on offer for T20s.
100-Ball Cricket
100-Ball cricket is not among the three primary formats of the sport, but is certain to gain more ground in the future.
As the name implies, each team gets to play 100 balls in their innings.
The fielding team changes ends after every 10 balls (which is usually six balls, or an over, in the other three formats).
Each bowler can bowl a maximum of 20 balls in a game, with five or 10 deliveries successively (decided by the captain).
Each match typically lasts up to 2.5 hours.
World's Most Popular Cricket Tournaments
Below we have listed the top cricket tournaments in the world, alongside with some of India's best cricket betting apps and best cricket betting sites offering markets for them.
TournamentFirst EditionLatest EditionFormatCurrent ChampionMost Successful
Men's Cricket World Cup19752019ODIEnglandAustralia (5 Titles)
Women's Cricket World Cup19732022ODIAustraliaAustralia (7 titles won)
Men's T20 World Cup20072021T20AustraliaWest Indies (2 Titles)
Women's T20 World Cup20092020T20AustraliaAustralia (5 Titles)
Asia Cup19842018ODI & T20IndiaIndia (7 Titles)
The Ashes1882-832021-22Test (all 5-match series)AustraliaAustralia (34 Ashes Series)
The Women's Ashes1934-352021-22Test (until 2011); ODI & T20 (since 2013)AustraliaAustralia (9 Titles)
Border-Gavaskar Trophy1996-972021-22Test (3-match series)IndiaIndia (10 Titles)
Australian Tri Series1979-802017-18ODI (1979-2015); T20 (2018 onwards)AustraliaAustralia (20 titles won)
ICC Champions Trophy19982017ODIPakistanIndia & Australia (2 Titles apiece)
Top Cricket Tournaments in the World
In this section, we take a look at eight of the world's best cricket tournaments, which are a definite feature with every operator. You can expect a wide variety of markets for these, coupled with competitive odds, even at some of India's new betting sites.
1. ICC Men's 50-Over Cricket World Cup
A World Cup final has just been tied off 50 overs, tied off the Super Over, and decided by superior boundary count.
Let that sink in.#CWC19Final | #CWC19 pic.twitter.com/gCQinnPJAV
— ICC Cricket World Cup (@cricketworldcup) July 14, 2019
This is the real deal, the pinnacle of ODI cricket. Officially called the ICC Men's Cricket World Cup, this flagship quadrennial showpiece is the ultimate honour in limited-overs cricket. Organised by the ICC every four years, the 50-over World Cup regularly features as one of the world's most viewed broadcasts.
ICC Men's 50-Over Cricket World Cup
England is the current World Cup champion after winning the 2019 edition. The next chapter of this top international cricket tournament will be hosted in India in 2023, followed by the subsequent edition in 2027, which will be jointly held by South Africa, Namibia, and Zimbabwe.
2. ICC Women's 50-Over Cricket World Cup
A record-breaking tournament 👀📈
Read how the ICC Women's Cricket World Cup 2022 raised the bar ➡️ https://t.co/8VnQLMqZbj pic.twitter.com/CXeIldemik
— ICC Cricket World Cup (@cricketworldcup) June 26, 2022
The ICC Women's Cricket World Cup is the oldest championship in the history of this sport. First hosted in 1973 (two years before the men's World Cup), this top cricket tournament was initially organised by the International Women's Cricket Council (IWCC). It was not until 2005 that the IWCC merged with ICC to organize this grand tournament.
The early years of the women's World Cup saw many funding difficulties – as a result, several teams refused to compete, often forcing gaps of up to six years between the tournaments. Since 2005, it has been hosted every four years.
The Australian women's team has been the most successful, winning seven championships to date. In fact, they're the current champions as well, having defeated England in the final of the 2022 edition. The next edition will be held in 2025.
3. ICC Men's T20 World Cup
Men's T20 World Champions for the very first time! 🏆#T20WorldCup pic.twitter.com/sRlIlGLLeZ
— Cricket Australia (@CricketAus) November 14, 2021
The first-ever ICC Men's T20 World Cup was held in 2007 in South Africa, with a young and largely inexperienced Indian side emerging as the champion under the stewardship of Mahendra Singh Dhoni. This top-bracket international cricket tournament has usually been held every two years. However, after the 2016 edition, the latest T20 World Cup was only held in 2021 in India. This five-year gap was forced due to Covid-19.
Currently, 16 teams participate in the T20 World Cup, but this is set to increase to 20 starting from 2024. Punters have a whale of a time, mainly because leading cricket bookmakers start offering a flurry of free bets around this period.
Australia, the current T20 world champion, will host the next edition of the tournament in 2022, scheduled from October 16 – November 13.
4. ICC Women's T20 World Cup
JUST IN:
ICC Women's T20 World Cup in South Africa has been postponed to February 2023. pic.twitter.com/TE00GexQsI
— Female Cricket (@imfemalecricket) November 19, 2020
ICC Women's T20 World Cup, previously known as ICC Women's World Twenty20, is a biennial tournament organised by the ICC. The first three editions – held in 2009, 2010, and 2012 – had eight participating teams, but this has since been raised to 10 in 2014.
The latest edition of this top cricket tournament was held in 2020 in Australia, with the women from Down Under also the current champions as well as the most successful team, having won the trophy five times. The next edition will be held in South Africa in 2023.
5. Asia Cup
A last ball thriller and #TeamIndia emerge champions of the 2018 Asia Cup #INDvBAN #AsiaCup pic.twitter.com/S1v3iW7Inp
— BCCI (@BCCI) September 28, 2018
First held in 1984, the Asia Cup is one of a kind, alternating between ODI and T20 formats every two years with the winning team crowned the champions in Asia. The 2016 edition was the first to be played as T20I, serving as a preparatory tournament for the T20 World Cup the same year.
India has been the most successful team in the Asia Cup, winning the championship a record seven times (one T20 and six ODI). With five titles, Sri Lanka is the second most successful.
The next edition of what is undoubtedly one of the most popular cricket tournaments in India (and the Indian sub-continent) will be held in 2022, scheduled from August 27 – September 11.
6. The Ashes
Australia retain the #Ashes 👏
They take an unassailable 3-0 lead in the series after a scintillating display in Melbourne 🙌#AUSvENG | #WTC23 | https://t.co/QKpJv6yy6n pic.twitter.com/nbzHqO184m
— ICC (@ICC) December 28, 2021
Inarguably one of the top cricket tournaments in the world, The Ashes is in a league of its own.
The name was first coined in 1882 when a British newspaper, The Sporting Times, published a satirical obituary immediately after Australia's victory at the Oval, the team's maiden Test win on English soil. The publication read that English cricket was dead, and "the body will be cremated, and the ashes taken to Australia". Ivo Bligh, the then English skipper, vowed to "regain those ashes", and that was how the name came to be.
Each Ashes is typically a five-Test series, hosted by Australia and England in turn at least once every couple of years. The team that wins the series is regarded to have earned the Ashes. In the case of a drawn series, the previous winners retain the trophy.
The latest Ashes was held in 2021-22, where Australia decimated England 4-0.
7. Border-Gavaskar Trophy
ICYMI the 2020/21 Border-Gavaskar Trophy has been named #TheUltimateTestSeries 👑
A match-by-match look back at what made it so special 👇
— ICC (@ICC) June 9, 2021
The Border-Gavaskar Trophy is a major international cricket tournament (Test only) played between Australia and India every two years. The latest edition was held in 2020-21 when India won the 4-Test series 2-1.
This top cricket tournament is named after two of the world's finest cricketers and former skippers, India's Sunil Gavaskar and Australia's Allan Border.
8. ICC Champion's Trophy
Complete the sentence:
Pakistan's Champions Trophy win is as stunning as…
Tweet with #ChampionsPakistan pic.twitter.com/I7k0FS3UDV
— ESPNcricinfo (@ESPNcricinfo) June 19, 2017
The ICC Champions Trophy is an ODI tournament, second in significance only to the 50-over World Cup. Inaugurated in 1998 as the ICC Knockout Tournament, it has been played every four years since. In 2002, the name was changed to Champions Trophy.
Interestingly, the 2013 Champions Trophy was supposed to be the last edition of this top cricket tournament. However, due to its massive popularity, the ICC extended it till 2017. It was in 2018 when the ICC decided to replace it with the T20 World Cup, which was to be held every two years.
It should be of utmost interest to all cricket lovers that under the 'Future Tour Programme', the ICC has decided to reinstate this top cricket tournament from 2025 with Pakistan as the host, followed by India hosting it in 2029.
Pakistan is the current Champions Trophy holder, having defeated India in the final in 2017.
Top Cricket Leagues in the World
Apart from the major international cricket tournaments discussed above, you can also bet on some of the world's top cricket leagues. These are domestic cricketing competitions featuring players from that country, as well as a roster of international players from around the world.
Check out our betting guides below:
Afghanistan Premier League
Australian Sheffield Shield
Bangladesh Premier League
Big Bash League
Caribbean Premier League
Cricket South Africa T20 Challenge
Global T20 League Canada
Indian Premier League
Lanka Premier League
Mzansi Super League
NZ Super Smash
Pakistan Super League
The Hundred
UK County Championships
Vitality Blast
European Cricket League
Ultimate Kricket Challenge
Abu Dhabi T10
SA20 League
International League T20
EuroT20 Slam
Hong Kong Cricket Sixes
Top Domestic Cricket Tournaments in India
Below is a snapshot of the top cricket tournaments played domestically in India.
TournamentStartedNumber of TeamsCurrent ChampionMost Successful
Ranji Trophy193438Saurashtra Cricket Team (1st title)Mumbai (formerly Bombay, 41 titles)
Irani Cup19602Vidarbha (2nd title)Rest of India (28 titles)
Duleep Trophy19613India Red (2nd title)North Zone & West Zone (18 titles)
Deodhar Trophy19733India B (2nd title)North Zone (13 titles)
Syed Mushtaq Ali Trophy200638Tamil Nadu (3rd title)Tamil Nadu (3 titles)
Vijay Hazare Trophy200238Himachal Pradesh (1st title)Tamil Nadu (5 titles)
Top International Series & Matches Across Formats
Apart from all the top cricket tournaments in the world, teams also play bilateral/trilateral series and one-off matches against each other. Here's a collection of all the matches/bilateral tournaments we have covered on CBA.
Most Popular Cricket League in the World
The Indian Premier League (IPL) was founded by the Board of Control for Cricket in India (BCCI) in 2007, and the first-ever edition was held in 2008.
According to data released by the Broadcast Audience Research Council India (BARC), IPL 2022 clocked 229 million TV viewers in the very first week of the tournament, making it one of the most popular cricket tournaments in the history of the sport.
In 2022, two new teams – Lucknow Super Giants and Gujarat Titans – were added to the fold, taking the count of teams to 10. The Hardik Pandya-led Gujarat Titans, playing their maiden IPL, clinched the title.
Started in2008
Number of Teams10
Current ChampionsGujarat Titans (1 title won)
Most Titles WonMumbai Indians (5 titles won)
Highest Run ScorerVirat Kohli (6624 runs)
Most WicketsDwayne Bravo (183 wickets)
Top Cricket Tournaments In The World FAQs

What are the best cricket tournaments in the world?
If you were to ask us to narrow it down, we'd say the ICC Men's 50-over World Cup, the T20 World Cup, the Ashes, and the Border-Gavaskar Trophy rank among the top four international cricket tournaments.
'.get_bloginfo('name').'

What is the most famous Test series?
It really depends on whom you ask. That said, we think the Ashes, played between Australia and England, is arguably the most famous Test series. It has been played since 1882 and is the oldest rivalry in cricket by far.
'.get_bloginfo('name').'

How many domestic cricket tournaments are there in India?
There are over 30 major cricketing competitions in the country. However, if we had to single out the top six domestic cricket leagues in India, they'd be the Ranji Trophy, Irani Cup, Vijay Hazare Trophy, Duleep Trophy, Deodhar Trophy, and the Syed Mushtaq Ali Trophy.
'.get_bloginfo('name').'

What's the most popular cricket tournament in India?
Again, the answer depends on whom you ask. However, what we can vouch for is that the Indian Premier League is undoubtedly the country's most-watched and popular cricket league.
'.get_bloginfo('name').'

What's a unique cricket bet I can place?
Frankly, there can be no one answer to that. That's because all the major cricket tournaments typically offer a raft of betting markets for you, which you can choose from depending on your skill level and the competitiveness of the odds. That said, we suggest that if you're only starting, stick to more straightforward markets, like match winner. More intricate betting markets require a thorough understanding of the game, and you should ideally take on those if you are an avid watcher of the sport.
'.get_bloginfo('name').'
Cricket Betting Advice Final Say
The top cricket tournaments in the world offer some of the most exciting and breath-taking sporting action for both fans and punters alike!
Thanks to the raft of betting markets and competitive odds, it's always great fun to bet on this sport. So, check your cricket calendar and never miss any of the top cricket tournaments and leagues available across online bookmakers.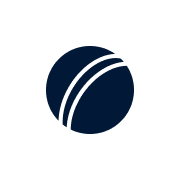 The Cricket Betting Advice team of writers are all defined by one goal: to provide you with the best online cricket betting content on the web.