Why Is a Good Cricket Betting Strategy Useful?
The ever-increasing popularity of cricket doesn't solely boil down to the beautiful sport that it is; it's also about the diverse betting options it gives to punters. The best cricket betting sites offer competitive odds across multiple markets, including straight bets (for example, Match Winner, Outright Winner), player bets (Top Team Batsman/Bowler, Man of the Match), team bets (Win Toss, Over/Under [x] Number of Runs, First Innings Score), and in-play bets (Method of Dismissal, Runs to be Made off the First Delivery).
An effective cricket betting strategy is one that, well, ensures (or lays the foundation of) winnings, regardless of the type of bet – be it a single, double, or an acca.
In this guide, we will explore seven such cricket betting strategies which you can use to better your chances of making a profit from your stake.
Please note: This article is for the more advanced cricket bettor. So, if you're only starting out, we suggest you first understand the fundamentals of how to bet on cricket.
Top 7 Cricket Betting Strategies
While the strategies detailed below can be applied to the world's top cricket tournaments, bear in mind that they depend on certain preconditions in order to be effective. We have omitted certain cricket betting strategies that we deem highly volatile and unscientific, as they could very well result in more losses than winnings.
NOTE: The below can not only be used as IPL betting strategies too, but also be applied outside of cricket on other sports.
Dogon Strategy
Flat Betting Strategy
'Percentage of Bank' Betting Strategy
Oscar's Grind
Ladder System
Danish System
Kelly Criterion Betting Strategy
#1 Dogon Strategy
This Dogon strategy is purely mathematical, and is more popular among newbies.
It is based on the principle of 'playing catch-up', where you double the stakes at every step to offset all losses incurred in the previous rounds. You continue with this until you've recovered what you had lost with the starting bet, plus earned planned profits.
Please remember that Dogon is an elementary cricket betting strategy that can hold you in good stead in the short term, but if used recklessly, it may lead to bankruptcy in the future. That's because the strategy is reliant on perfect conditions and on the assumption that a bettor's bankroll is infinite, which we know is untrue.
Below is an example:
Round#1: You bet ₹100; lose
Round#2: You bet ₹200; lose
Round#3: You bet ₹400; lose
Round #4: You bet ₹800; win
Here, we bet a total of ₹1,500 over four rounds and end up with a profit of ₹100, which is essentially what we started with. Note that we would've registered the same profit had we won the bet at any of the earlier steps. This is what the Dogon cricket betting strategy is all about: with every subsequent bet, you try to offset all previous losses, and earn a profit equal to the starting stake.
#2 Flat Betting
How can you increase your chances of winning your cricket bets as a novice? The answer is flat betting: a cricket betting strategy that's simple, mathematical, and geared to work for punters who're still testing the waters.
The principle behind 'flat' bets is that every stake is worth the same amount, no matter how many wagers you place.
If you're risk-averse, it's best to go with a small flat bet.
Flat betting is the ideal cricket betting strategy for minimising risk and ensuring you don't significantly erode your bankroll over time.
Below is an example:
Suppose you have ₹2,000 in your betting account, and your flat betting figure is a fixed ₹100. This means you place the first bet worth ₹100. If you lose, your betting account gets slashed to ₹1,900. However, you don't revise the stake; instead, your next bet is again ₹100.
#3 'Percentage of Bank' Cricket Betting Strategy
Yet another bankroll-based cricket betting strategy mainly beneficial for inexperienced bettors. Much like flat betting, the 'percentage of bank' system seeks to cut losses and minimise risks.
However, for this to work, every bet of yours must be equal to a fixed percentage of your bankroll.
The most common slabs are conservative (1-2% of bankroll), moderate (3-5%), aggressive (6-10% ), and chaotic (= or > 10% of bankroll).
We reckon that the sweet spot here is the moderate slab, where you wager 3% of your bankroll on relatively volatile outcomes and 5% on the more apparent ones.
Ideally, steer clear of the 'aggressive' and 'chaotic' slabs, as that would be risking too much.
This cricket betting strategy is sometimes also referred to as the 'Dynamic Bank' strategy since the absolute value of the stake depends on your bankroll.
Below is an example:
Your betting account has ₹2,000, and your 'percentage of bank' rate is 5%. So, your first bet is ₹100 on your team to win at odds of 2.00.
If your selection wins, you get a payout of ₹200, and your bankroll increases to ₹2,100. Your next wager is again 5% of your bankroll, but this time, it's ₹105 (5% x ₹2,100)
Likewise, if you lose the bet, your bankroll is reduced to ₹1,900, and then your next wager would be ₹95 (5% x ₹1,900).
#4 Oscar's Grind
The Oscar's Grind cricket betting strategy is a tweak on the Dogon system. However, unlike the latter, you don't increase your stake after every lost bet. Instead, you do that only when you win a bet, while waiting out (i.e. keeping your stake the same) the losing ones.
This cricket betting strategy classifies sports betting into 'sittings' and 'units'. Every sitting begins with a unit bet, and it ends when you've earned a unit profit. For example, suppose your unit stake is ₹100, and the odds are fixed at 1.0. In that case, the 'sitting' will end only when you've earned back a profit of ₹100.
If you're lucky enough and win with your very first unit bet, that would mean you've earned a profit of ₹100, and so, a new sitting would start.
However, should you lose your first bet, then according to Oscar's Grind, you continue betting with ₹100 until your wager comes through eventually. When you do win, your bet amount increases by the initial unit stake of ₹100. And it stays ₹200 until you win the next bet again, at which point it increases to ₹300.
How to win with cricket betting if you're still new and learning the ropes: avoid Oscar's Grind like the plague!
Below is an example:
Serial No.
Unit Stake (₹)
Result
Net Profit (₹)
Bet 1
100
Loss
(-) 100
Bet 2
100
Loss
(-) 200
Bet 3
100
Loss
(-) 300
Bet 4
100
Win
(-) 200
Bet 5
200
Loss
(-) 400
Bet 6
200
Win
(-) 200
Bet 7
300
Win
(+) 100
As you can see, your sitting ends with seven wagers when you eventually end up with the ₹100 profit. However, it's easy to understand how this cricket betting strategy could go horribly wrong and wipe out your bankroll sooner rather than later. If you are a regular bettor, you'd know that it's possible to suffer a losing streak anytime, and should that happen, you'd end up chasing losses and wagering multiple times your original unit stake. Not a wise move by any stretch of the imagination.
#5 Ladder System
The Ladder System is another straightforward, mathematical cricket betting strategy, where the whole amount you win on a bet is staked on the next bet.
It is suitable for pros and beginners.
Ideally, always choose outcomes with relatively lower odds – that is, ones with a high possibility of panning out. For example, let's say you are betting on Australia in a Test match against Bangladesh. The Aussies have all the chance in the world to beat Bangladesh, so they'll have lower odds riding on them.
Moreover, with this cricket betting strategy, you specify the exact number of bets in a cycle. Experts suggest you go for a 3- or 5-step ladder at the most, considering every new bet induces that one chance of losing it all.
This system is ideal for checking losses, as you mainly bet on selections with low odds.
However, the major downside of this cricket betting strategy is that if you lose any bet, you lose everything.
Below is an example of a 5-step Ladder:
Step
Stake (₹)
Odds
Profit (₹)
1
200
1.20
240
2
240
1.30
312
3
312
1.10
343.20
4
343.20
1.40
480.48
5
480.48
1.50
720.72
#6 Danish System
Ok, so you don't have to be Danish in order to use this cricket betting strategy. That out of the way, let's begin:
The Danish System is a simple, progressive cricket betting strategy, where you increase the stake by one unit (or the stake you started with) as well as the odds by at least 0.5.
Suppose you place a ₹100 bet on odds of 1.50. If you lose, the next bet will be worth ₹200, and you'll be playing at odds of 2.0. If you lose again, the subsequent wager will be₹300 at odds of 2.5. So on and so forth. This will continue till you win a bet, after which the whole thing restarts.
This strategy has its fair share of detractors as it is undoubtedly risky. That's because if you get into a losing streak, your bet amount and odds will keep increasing, meaning you will lose control over your losses. Also, each subsequent selection that you back – at odds of 0.50 higher than the previous – theoretically has a lower chance of winning.
The major difference between this cricket betting strategy and the Dogon system is that in the latter, you only increase the bet value with every loss, but the odds remain the same. With the Danish System, your stake and the odds go up every time you lose a bet.
Mathematically, therefore, the Danish cricket betting strategy has more potential to help you recover past losses and bag a bigger profit as you get the progression advantage (of bet value and odds increasing simultaneously, generating a better chance to write off losses).
Below is an example:
Serial No.
Unit Stake (₹)
Odds
Result
1
100
1.5
Loss
2
200
2.0
Loss
3
300
2.5
Loss
4
400
3.0
Loss
5
500
3.5
Win

#7 The Kelly Criterion Betting Strategy
The primary objective of this cricket betting strategy is to strike that balance between risk and reward, helping you maximise your returns and minimise the degree of volatility.
From a sports betting standpoint, this strategy seeks to help you find the optimum amount you can stake on a particular bet without risking your bankroll.
For the Kelly Criterion to work, you have to factor in the possibility (or the expected chance) of a bet to come through. Only then can you stake more on a selection with a higher probability of winning, and likewise, stake less on a wager that doesn't have as much of a chance to come through.
Coming up with this probability will require you to thoroughly understand the game/players involved, and therefore, it is imperative that you are objective and realistic in your judgement.
As you might've understood, there's no definite answer to that 'expected chance' of a wager winning, and this is where the Kelly Criterion cricket betting strategy becomes complicated. Unless you can remove personal bias and assign a bet its 'actual' possibility with accuracy, the Kelly Criterion won't work the way it's intended to.
The Kelly Criterion Formula
(bp-q)/b = f
where,
b= odds (in decimal)-1
p= expected chance of the bet winning
q= expected chance of the bet losing
f= percentage of your bankroll you can stake on the wager
Below is an example:
Let's say you want to place a bet on India vs Australia, with the Men in Blue assigned odds of 3.0. According to you, the chances of India winning is 60%. So, the likelihood of India not winning is obviously 40%.
Applying the formula to this example:
b= (3 -1) = 2.0
p= 60% = 0.6
q= 40% = 0.4
Therefore, f= (bp-q)/b = (1.2-0.4)/2 = 0.4
Based on this formula, you should ideally be staking 0.4 or 40% of your bankroll on the wager. This is that sweet spot where, mathematically and in an ideal world, you can maximise your profit from the wager and minimise the risk.
T20/IPL Betting Strategy
The shortest format of the sport, Twenty20 (T20) cricket is arguably the most exciting to bet on as the odds are typically more lucrative and move faster than ODIs and Test matches, offering you relatively better chances of turning a profit.
However, with games coming on thick and fast and the hundreds of markets (both in-play and pre-match), nailing down a particular line of attack can be challenging. That said, to make it easier for you, below are a few IPL betting strategies that you can also apply to any T20 match worldwide.
1. Take on Over/Under Markets
In T20 cricket, one of the more popular bets is to predict the number of runs the batting team could score. These markets come in several shapes and forms, but the most common is the 'Over/Under Runs' within the first six overs, as well as in the innings.
In the first six overs of powerplay, only two fielders can be stationed outside the 30-yard circle, so the batting team tries to go hammer and tongs. In that situation, it's good to back them to score over the projected runs. But once the powerplay is up, fielders drop back, and the batters tend to play more cautiously, so runs start drying up. When that happens (and if the batting team has lost a wicket or two), it's wise to bet on them to score under the bookie's run line.
2. Use Team Composition To Your Advantage
A crucial IPL betting strategy – and cricket betting strategy in general – is to understand the composition of the two teams taking the field and analyse the mini head-to-head rivalries in every game. For example, typically, it is difficult to play a bowler who spins the ball away from the batsman's body. So, a right-handed batter finds it easier to play off-spin, while a left-hander plays leg-spin bowling more effectively.
Therefore, the idea is to search for these tiny discrepancies in both the teams and bet accordingly. For instance, look for a contest between a right-handed batsman and a leg spinner, or a big hitter who can clear any stadium with ease.
3. Watch Out for Early Wickets
Yet another important IPL betting strategy. In T20 cricket, the key to putting up a big total on the board is not losing early wickets. So, a couple of wickets falling within the powerplay overs creates an absolute helter-skelter of a situation. At this point, in live betting, it will make sense if you back the batting team and then cash out after the next few overs when the batsmen have steadied the ship and the odds have gone down again.
4. Mind the Gaps in Play
Here we are referring to the two strategic time-outs in a match. The bowling team must take it between the sixth and the ninth over, whereas the batting camp must take one from overs 13 to 16.
The compulsory strategic time-outs – two and a half minutes each – are really tricky as they could impede the momentum, particularly for the batting team. When play resumes, the batters will often have lost concentration and can do something silly, leading to a wicket that could not have come at a more inopportune time.
However, with this IPL betting strategy, you can be ready to pounce on the advantage and place a potentially lucrative wager using live betting sites and apps.
5. Know the Venue
Although this is an oft-overlooked cricket betting strategy, we strongly suggest you don't ignore it.
Bear in mind that not all venues are built the same. The bigger a stadium is (in terms of straight and square boundary sizes), the more difficult it is for batsmen to hit those massive sixes out of the park.
For example, Delhi's Feroz Shah Kotla is the smallest cricketing venue in terms of playing area, with a straight boundary of just 60 metres and a square boundary of only 56 meters. This means more runs both square and straight off the wicket.
There are other factors you must watch out for as well, including how the team batting second has generally fared at the ground, if it's a batting-friendly wicket, or whether the pitch is more suited for spin or pace. Thankfully, with some of India's best cricket analysis websites, you can easily find and use this data to your advantage.
Cricket Betting Strategy: Key Takeaways
We urge you to start steady and slow, keeping the following points on how to win with cricket betting in mind.
First things first, you must remain disciplined and bet responsibly at all times.
Get to know all the different cricket bets like the back of your hand.
Use live cricket score sites and apps for real-time updates on ongoing matches.
To fully understand how each cricket betting strategy works, do a couple of dry runs (without staking real money), and go ahead with it only if you feel confident.
Periodically monitor your performance as that will give you invaluable insights: whether your cricket betting strategy is reaping dividends, or if you can fare better with another, more profitable betting system.
Monitoring will help you understand where your losses could be coming from so you can plug them.
Keep track of all the bets you're placing, the tournaments you're wagering on, and your winnings (we recommend using a spreadsheet). This will tell you if you generally win more on a particular tournament or if a specific format (ODI, Test, T20s) suits you more.
Look around for any welcome bonuses and free bets you can use to your advantage.
When funding your betting account, choose from the safest and most commonly used betting payment methods.
NOTE: When you're watching your favourite team on the ground, rally behind them with your friends and family, let it all out, wear your heart on your sleeve if you wish. But when you don the punter's hat, keep your emotions in check. If you truly want to master any cricket betting strategy, be dispassionate and unbiased in your approach.
Cricket Betting Strategy FAQs

Can I bet more successfully using cricket betting strategies?
Absolutely. After all, that's what any strategy is aimed at: to help you win. If you can pair these cricket betting strategies with tips from some of the best match prediction sites, even better. However, please remember that sports betting, as skill-based it is, also depends on luck. That's simply because while you can perfect your strategy, it is impossible to completely predict the outcome of a match.
'.get_bloginfo('name').'

Is there a one-size-fits-all approach to choosing the best cricket betting strategy?
No, there isn't. There are multiple strategies, and each of these is geared to work differently. While we have discussed each one already earlier in this article, to answer your question in brief, the cricket betting strategy you choose should work for you (and not just any system that may be used more commonly).
'.get_bloginfo('name').'

How to win with cricket betting – what's the best approach?
Be sure to follow the sport as much as you can in order to understand the workings of it. Who are the usual run scorers? Who takes the most wickets? Who has the maximum 6-hitting prowess? Who delivers consistent performances match after match? Get to know the various betting markets, make use of free bets and bonuses, spot high-value odds, and you should be good.
'.get_bloginfo('name').'

Which bookmakers do you recommend for me to apply a cricket betting strategy?
At the beginning of this article, we have discussed the betting sites where you could put your strategies to use. But those aside, you can also try some of India's cricket betting apps to wager on your favourite team/player using any of the cricket betting strategies discussed here.
'.get_bloginfo('name').'
Cricket Betting Advice Final Say
As you might have seen, every cricket betting strategy has its share of strengths and weakness. Whichever one you decide to use should to be aligned with your objectives, taking into account whether you want to make instant profits or keep winning small amounts over a protracted period.
We hope that with this guide you now have a better understanding of how to win with cricket betting. Please remember that some strategies are more volatile than the others (but also pay out more), while others are safer but will not grant instant rewards. That said, if you do the legwork – shop around for handsome odds, follow the sport, understand betting markets – and learn how to master a cricket betting strategy, you will undoubtedly improve your chances of winning significantly.
Always remember to bet responsibly!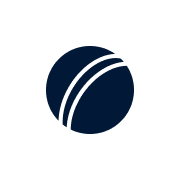 The Cricket Betting Advice team of writers are all defined by one goal: to provide you with the best online cricket betting content on the web.